As of this week, Shelterpay has delivered $12,000,000 in donations to Shelterluv customers. That is $1,000,000 every 6 weeks, nearly $170,000 each week and $24,000 every DAY to animals —an industry-first!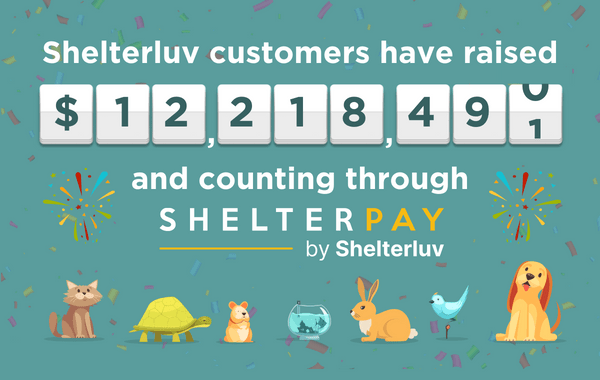 These donation dollars go directly from adopter to shelter/rescue. No grant applications. No reporting to funders. No restricted funds. No in-kind gifts or wishlist items. Shelterluv customers spend their donated dollars how they choose.
We're proud to have built the first-ever technology to make this happen.
Wondering what strategies you can use to boost your donations even higher? Reach out to our team info@shelterluv.com—we'd be happy to review your data and meet with your team.