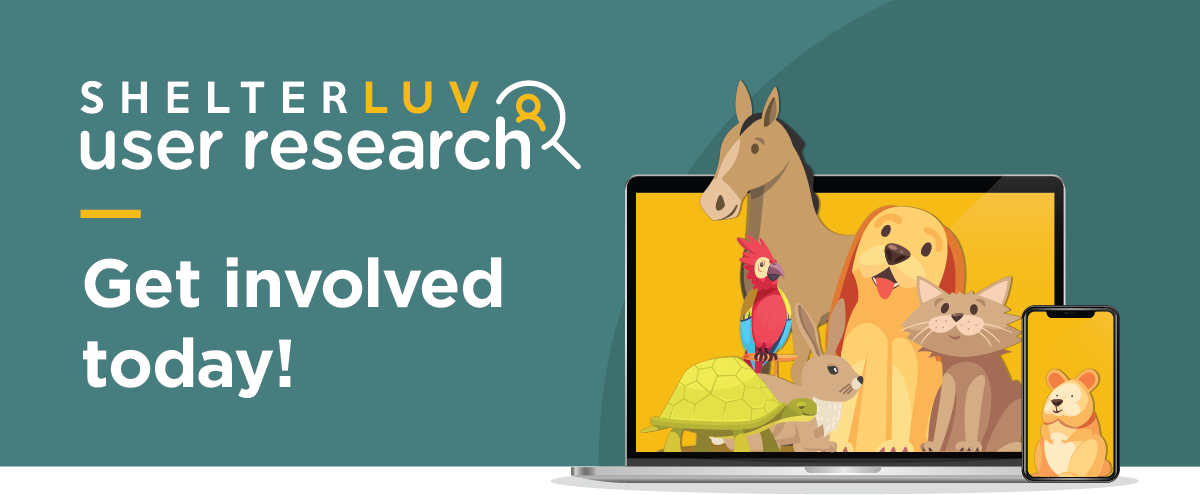 At Shelterluv, we're committed to creating a product that makes our customers' lives easier.

We have always done this by talking to you—our users—who have helped shape Shelterluv into the leading standard in shelter software.

What's next for Shelterluv is the biggest investment we have ever made in our product. Your input is more important than ever as we reimagine the Shelterluv experience.

All Shelterluv customers are invited to join our new user research community. You will receive invitations to participate in discovery calls, in-product surveys, usability testing, and beta testing. Most importantly, you will be helping us make the best possible product for the thousands of shelters and rescues using Shelterluv everyday.

Learn More About User Research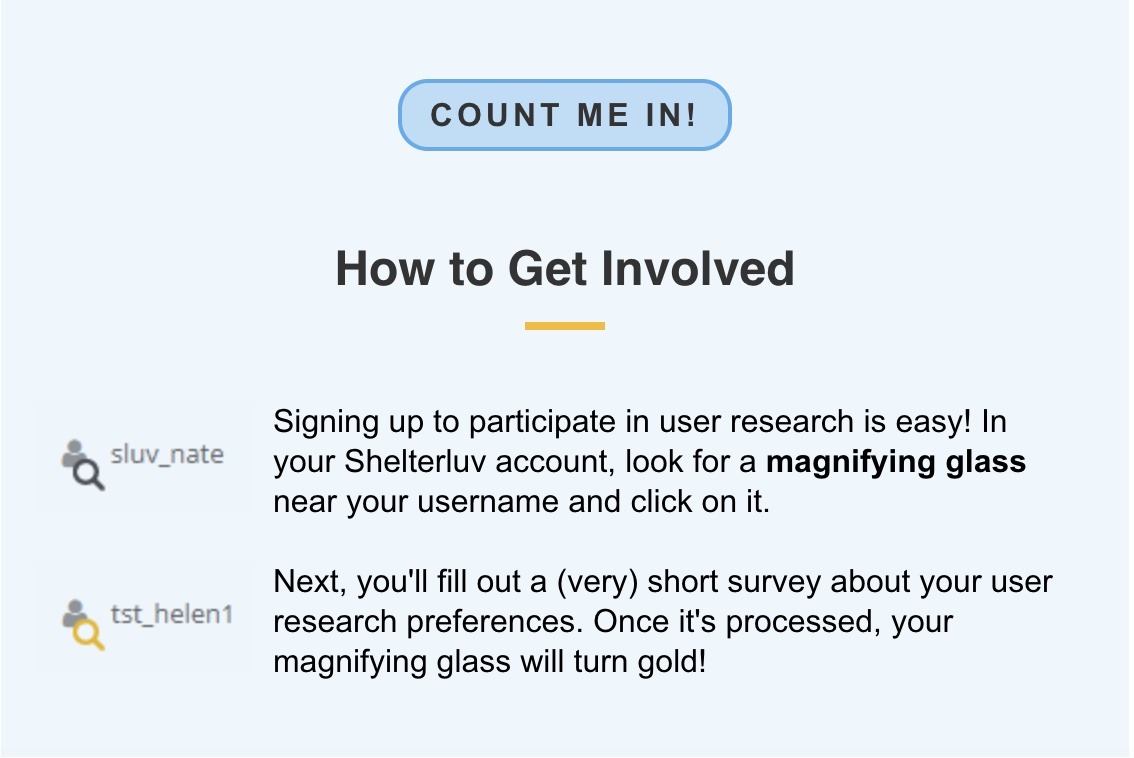 Helping you deliver better adoption experiences
and capture more donations.