At Shelterluv, we believe that, as individuals and as a company, we have a responsibility to use our time, money, and talent to benefit animals in need. The Share the Luv Foundation is a charitable endeavor that will allow us to ignite new and innovative ideas to fuel progress across shelters and rescues. Led by the Senior Manager of Customer Solutions and supported by Shelterluv's Customer Experience Team, Share the Luv will fund organizations and projects that help accomplish this.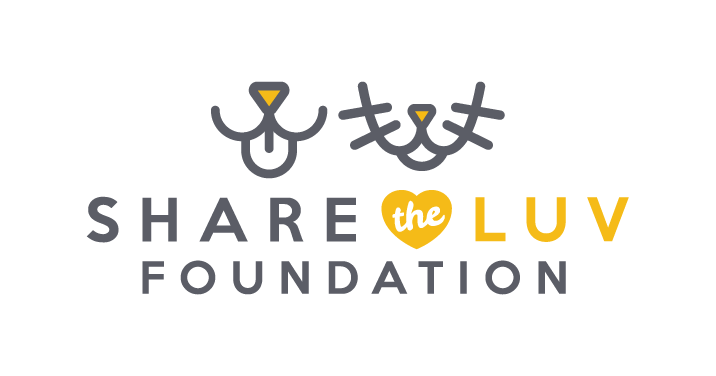 Animal welfare organizations in rural communities will be the first area of focus, in partnership with Cole Wakefield, Executive Director of Good Shepherd Humane Society in Eureka Springs, Arkansas and long-time Shelterluv customer. "We are all in the same boat, however reform and improvement efforts in our industry have historically been heavily concentrated in urban areas," says Cole. "Many people leading rural agencies have walked into those positions without any animal care experience, are not connected to the national animal welfare community, and are unaware of the resources available to them. I am excited to work with Shelterluv to help rural shelters bridge the technology gap."
"Rural animal welfare teams hold a special place in my heart. These communities are often overlooked for widespread, sustainable programs and support, but generally have the greatest need for these programs and services. Even though Shelterluv has always assisted organizations in need, I am proud that we're taking this next step to create Share the Luv. Cole is an inspiring leader and I can't wait to work together for the animals and people of Arkansas" says Matthew Brown, Shelterluv's Senior Manager of Customer Solutions, who is also leading Share the Luv programs.
The leader in operational management software for animal shelters and rescues, Shelterluv has long demonstrated a strong commitment to the people on animal welfare's front lines. Shelterluv has previously partnered with GreaterGood, American Humane, the ASPCA, the International Fund for Animal Welfare, the Bahamian Veterinary Association, and the Department of Agriculture to create the Dorian Animal Relief Coalition. The coalition focused on rebuilding, supporting, and implementing preventative measures for the animal shelters devastated in the Bahamas following Hurricane Dorian.
Additionally, Shelterluv's groundbreaking Donation Boost products have given over $10,700,000 (and counting!) directly to local shelters and rescues, fueling these essential workers who help animals and people in need.
For more information, please email help@shelterluv.com!